Bookkeeping & Accounting Services
I understand that it's difficult to make confident decisions without reliable financial information. Not to mention trying to stay in line with the IRS! While you focus on turning your vision into reality, let me come alongside to listen and craft an accounting system that fits your workflow. My favorite thing is saving my clients time and money while giving them a system that produces the information they need to enhance their business.
I am a small business owner serving small business owners. You will get personalized and responsive service. Each client and their business is unique, which is why I don't offer a one-size-fits-all program. Contact me today so we can get started on your custom-built accounting system. 
Services include:
Assisted Bookkeeping:
This is your "eye-in-the-sky" accountant. I can train you how to use QuickBooks so you can use the invoicing, bill payments, bank integration or however you want. Then I step back into more of a review and support role.
Monthly/Quarterly/Yearly review and adjustment of company financial statements for accuracy and tax compliance
QuickBooks support
Discount on new QuickBooks Online subscriptions
"Full-service" doesn't need a whole lot of explanation.  You run your business. I do the accounting. 
Monthly reconciliations and financial statements
Accounts receivable and accounts payable management

Sales tax filing
Year-end adjustment for tax returns
Peace of mind and more free time!
Contact me today for a free quote on payroll processing. Let's see where we can save you money and headaches. 
You will have one easy-to-reach point of contact for all your payroll needs. No big impersonal payroll company to deal with here. 
Wholesale monthly payroll subscription where you can run your own payroll
I do all the quarterly and yearly payroll tax stuff
Fully integrates with QuickBooks Desktop or Online
Direct deposit supported
Processing all paychecks (paper or direct deposit)
Scheduling and filing all payroll taxes
Detailed reports and QuickBooks general ledger integration
1099 Filing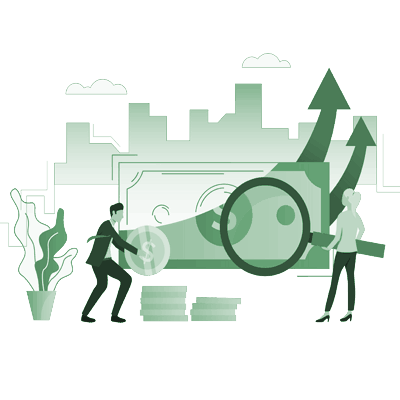 QuickBooks ProAdvisory Service
Have you ever had that "uh-oh" moment when you realized everything you've entered into QuickBooks for the last three months (or three years) was done wrong?  Don't know how to fix it?  That's where I come in. I like to call it QuickBooks "Triage".  Just like an ER doctor assesses the situation and diagnoses the problem, I will come in and fix the problem and then get you back on the right track.
Maybe you have a brand new company that needs to be setup in QuickBooks. Setting up your file correctly is crucial. A little investment on the front end will pay dividends in the long term operation of your business.
QuickBooks Desktop to Online? Online to Desktop? Coming from some other software? Don't know what is the right option for you? Let me help. 
I love talking with small business owners about how to improve their accounting, what problems they are experiencing, and how I can help.